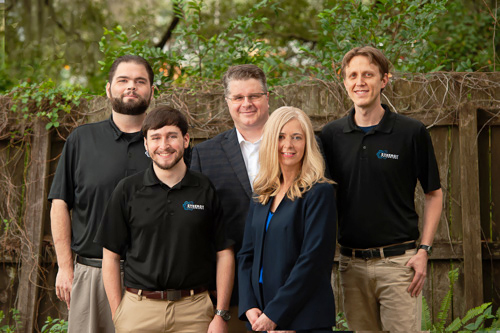 As the President of Synergy Technology Solutions, Nathan Moody is responsible for running all facets of the business. He started Synergy Technology in 2007 and has grown it to what it is today. He has over 25 years of experience in the IT Industry. Nathan started his career working for Xerox in Rochester NY, managing testing of prototype print servers, and then moving on to the Network Admin Group to support all the testing labs. That is what started his love for both technology and management. He has been a Florida resident for 16 years and has traded in shoveling snow for spending time at the beach with his wife and two children.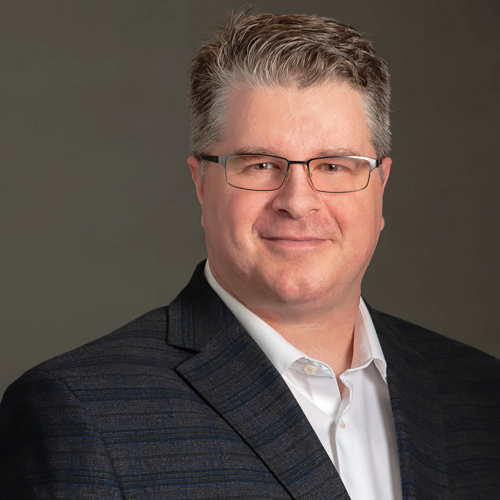 Tara Moody
Business Development/Office Associate
Tara has a Bachelor of Science degree from SUNY Geneseo and a Master of Science degree from East Carolina University both in Communicative Sciences and Disorders. She uses her experience and skills in communication and her love of people to build community relationships and network with other local businesses. Tara is proud member of a local chamber and 2 other business associations in the Tampa area. You may also chat or email with her if you have questions regarding your invoices. Her favorite thing to do is to head to the beach with her family.
Christian Faugl
Senior Network Administrator
Christian joined Synergy Technology in 2012 where, in addition to resolving tickets and performing onsite work, he also worked to improve and codify internal systems and processes to allow for quicker resolution times, better customer experience, and improved workflow consistency across technicians. At Synergy Technology, Christian primarily oversees network design and maintenance, leads projects from inception to implementation, serves as a ticket escalation point, and develops new solutions and technologies to better serve Synergy's client base.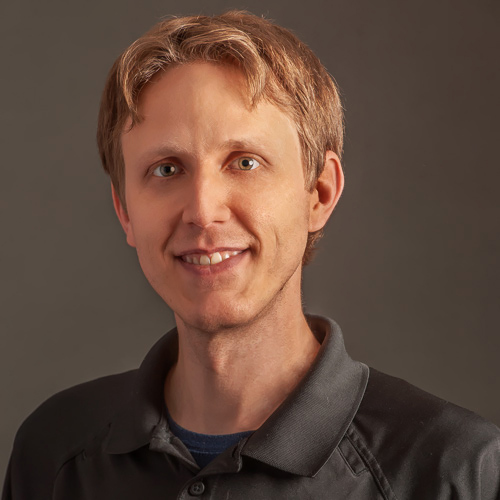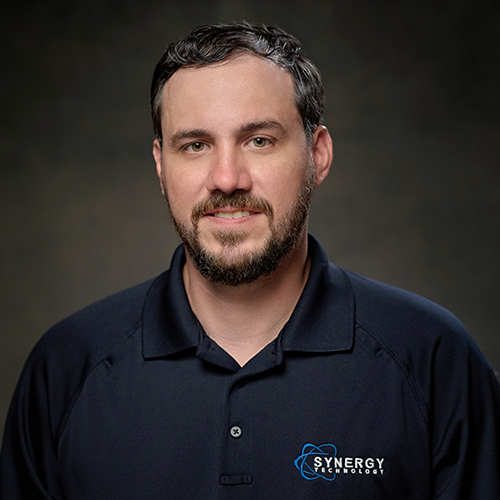 Paul MacNeil
Network Administrator
Paul has worked in IT for almost 20 years in various roles. Paul received his Bachelor's in Information Technology with a concentration in IT Security from the University of South Florida. Paul is currently working on his Master's in Computer Science at Nova Southeastern University. When Paul is not working, he enjoys spending time with his two Huskies, Buster and Griffin, and his many fish tanks. He is an avid mountain biker and scuba diver.
Garrett Mackey
Field/Helpdesk Technician
Born and raised in Tampa Florida, Garrett Mackey has 15 years' experience in IT and Networking. After graduating Remington College, he has held numerous roles in IT from working with a small Dial up ISP providing phone support to elderly clients, to working with enterprise clients at Dell, to helping grow a small computer shop to become a full-fledged MSP provider. Garrett joined Synergy Tek in 2018. Since then, he has gotten to know our clients and helped them develop solutions to meet their IT needs. Along with support, he has been making recommendations to save our clients time and money. Garrett while being a lifelong Floridan, enjoys traveling and is an avid Music and Video game fan.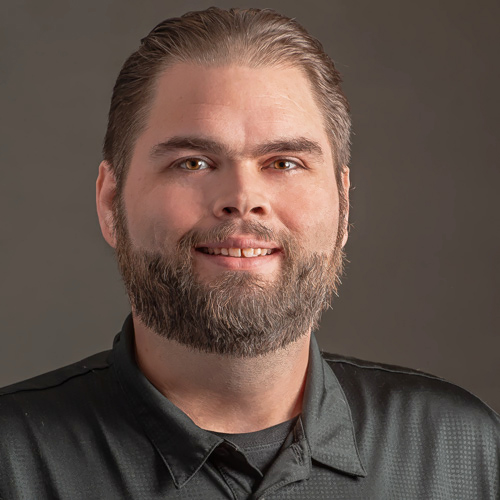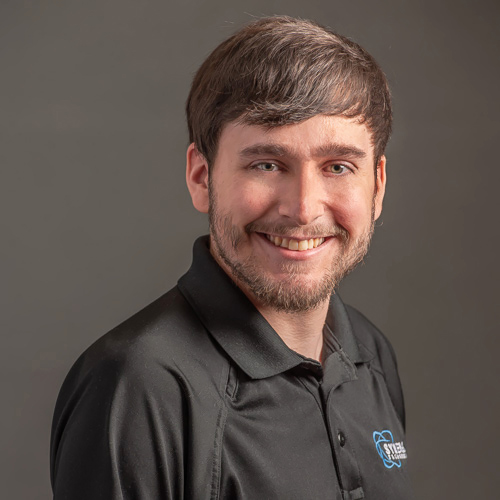 Brandon Schlosser
Helpdesk Technician
Brandon is a UCF graduate with a bachelor's degree in Information Technology. Since beginning his role with Synergy Technology, he has learned a lot about problem-solving, efficiency, and providing the friendliest and highest quality of customer service. Brandon finds that being able to build friendly and stable relationships with customers while also helping them improve their day fast and effectively is the biggest reward of his position. During his time with Synergy, he strives to improve himself and his business knowledge, while also being determined to learn something new each and every day he comes to work.
Synergy Technology Solutions
provides a wide range of IT services that are tailored to fit the needs of your business. Our highly trained team has both the technical and business experience you can depend on.